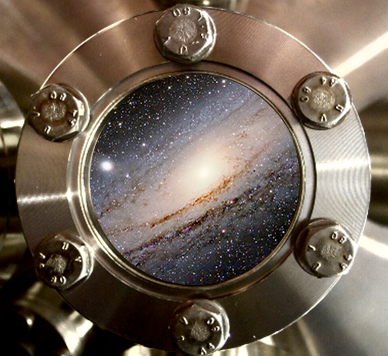 Research Lines:
Experimental Physics and Astrophysics;
Experimental Astrochemistry and Astrobiology;
Planetary Sciences.

The Laboratory of Experimental Physics applied to Astrophysics and Planetary Sciences of the Department of Physics at the Pontifical Catholic University of Rio de Janeiro operates in the area of Experimental Physics whose main applications are in Astrophysics, Astrochemistry, Astrobiology and Planetology. We realize experiments to simulate the physico-chemical processes that occur in space, such as: i) modifications of materials of astrophysical interest induced by ionizing radiation (ions, electrons or photons) and ii) diffusion and desorption phenomena.

Our research activity also includes engineering and technological applications focused on the design, management and maintenance of research facilities for the study of cryogenic analogues subjected to bombardment by fast ions, electrons or photons.