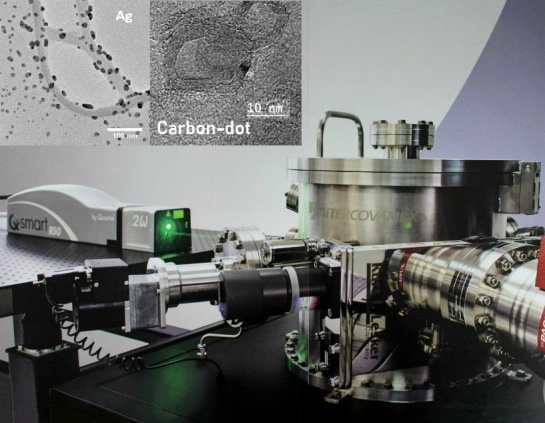 Lines of Research:

Pulsed Laser Ablation in Liquid: Green Synthesis of Metal Nanoparticles (NPs), Magnetic NPs, Metal/Carbon Nanocomposies (NCs), Metal-oxide NPs, Carbon dots.
Interaction between NPs and human cells, Genic Therapy (

BioPhysics, by External Collaborations

)
Pulsed Laser Ablation in Vacuum (Plasmonic thin film devices, magnetic thin films).
SPR Spectroscopy applied to the characterization of nanomaterials, low-dimensional materials (LDM), and bio-sensing.

The different research lines of the Laboratory of Optical Synthesis and Characterization of Nanomaterials (NanoLaserLab, NLL) of the Department of Physics of PUC-Rio are characterized by the particular and common attention to the environment and health, in terms of green synthesis process and use of the metal-dielectric devices and nanocomposites in applications dedicated to water treatment, bio-sensing, and Thermal and/or Gene Therapy in human cells.